Our Staff
Our Staff
Bill Ginther – Executive Director
Ellis Veenendaal – Manager/Meal Coordinator
Kay Crittenden – Meal Coordinator
Maegan O'Leary – Meal Coordinator
Helen Pejakovic – Meal Coordinator
Stan Bosma – Custodian
Stephen (Chef) Roach – Meal Coordinator
Lena Derksen – Meal Coordinator
Abby Johnson – Meal Coordinator
Bradley Blais – Security
Cory Duncan – Security
Albert (Abby) Johnson – Security
Margaret Geary – Security
Peter Kennedy – Security
Stuart Hill – Security
Dharminder Gill – Security
Robert Derksen – Driver
Stuart Hill – Spare Driver
Our Board
Board of Directors
Kevin Willms – President
Noreen Fawcett – Treasurer
Justine Dueck – Secretary
Fola Soboyejo – Director
Colin Froese – Director
Bonnie Chartier – Director
John VanDyck – Director
Our Mission
Our mission is to assist in the alleviation of poverty by operating a Soup Kitchen for individuals and families who are poor, have very limited income or are simply in need of a meal(s). We also desire to increase public awareness of the needs of the poor and homeless in our community.
Our History
The Lethbridge Soup Kitchen has been serving meals to guests for the past 36 years and will continue to do so as long as there is a need.
We are blessed to have a great core of volunteers from many churches and service clubs in Lethbridge and surrounding area, many of which have served for as long as we have been in existence. We have upwards of 800 volunteers representing all ages and walks of life.
We are also very grateful to our many suppliers, who provide us with most of the supplies we need to prepare the meals we serve. We are always amazed at how caring and supportive our community is and how willing they are to donate items for as many years as they have – a BIG thank you goes out to all of them! We are also blessed to have the support of numerous churches that have placed us in their annual budget and contribute a designated amount on a regular basis. We are also amazed at how often we receive unsolicited donations from volunteers and members of the general public. Gifts such as these ensure our continued operation and ability to serve those in need in our community.
We are very fortunate to have an active and engaged volunteer Board of Directors who serve faithfully from year to year.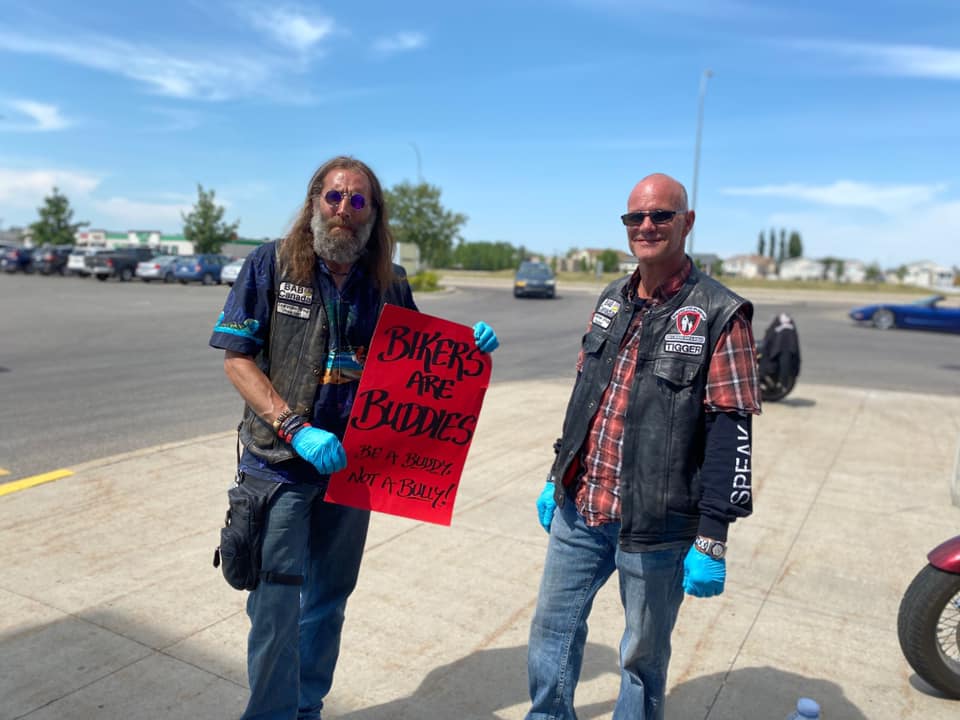 Thanks to the fine folks/members of Bikers Are Buddies/Lethbridge for putting together a "Bail Out a Buddy" event to raise awareness and funds for us at the Lethbridge Soup Kitchen and for the YWCA Hestia Homes Mentorship Program.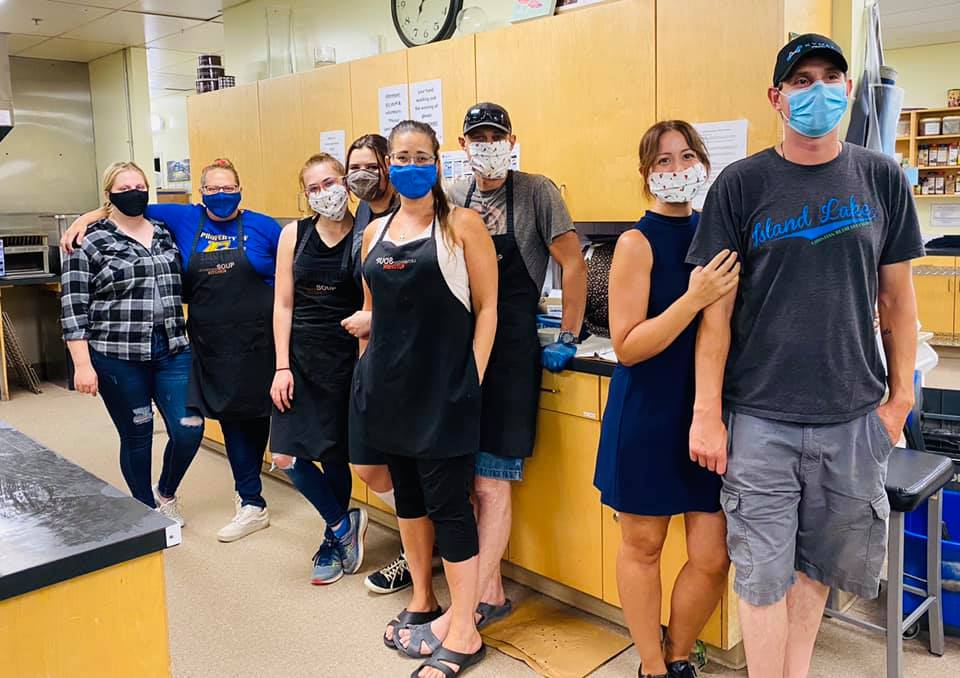 THANKS to the great crew from VIA Church for putting together and serving a great spaghetti dinner for our guests tonight. Your service to those in need is greatly appreciated. Blessings!